Guide To Storage Unit Size
Standard Storage Or Climate-Controlled
Plan Accordingly for Your Storage Needs
Our self-storage units come in many different dimensions, from small units for simple storage needs to units that can accommodate the contents of entire 5 bedroom home. We have a wider-selection of self-storage options than most self-storage facilities.
If you can't find the unit size that best suits your needs or you are unsure which unit size is best for you, let us know and we will be happy to help you!
5' x 10'
6-1/2' x 10'
5' x 15'
10' x 10'
10' x 15'
10' x 20'
10' x 30'
20' x 20'
5' x 10'
5′ x 10′ (Standard Only)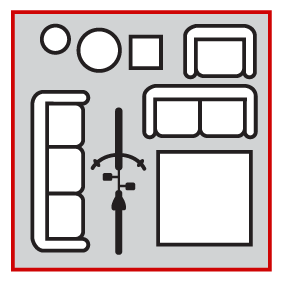 This size unit can hold the contents of a standard family room or the equivalent of a couple of bedrooms.
Select a Facility below to Reserve Now!
6-1/2' x 10'
5' x 15'
10' x 10'
10' x 15'
10' x 20'
10' x 30'
20' x 20'
Give us a call or stop by and see Cindy Kay, Samantha (Sam) Reitz or Mike Bickler today!
Our office is located at 720 Industrial Court for both facilities and hours are 8-4 Monday through Friday with special appointments available 7 days a week.